コンパクトさの中に機能性と美を秘めた老眼鏡。

Simplicity makes perfect reading glasses ever.
収納しやすく機能的で美しい老眼鏡、
そんなコンセプトから開発が始まったペーパーグラス。
折りたたむとフラットになり、開くとダイナミックなフォルムが現れる。
それは最薄への挑戦であり、常識への挑戦でもあった。
まさに、工場の片隅で生まれた、
鯖江の技術と精神の象徴ともいえる老眼鏡、
それがペーパーグラスなのです。
Paperglass is an eyewear which folds flat, but opens to show a curvy form which comfortably fits human head's arc.
Its lenses are slanted a little to allow wearers to see things in front of them with ease.
Finally, glasses folding flat acquire good portability and toughness.
Just a simple twist of fixing rimlocks downwards to a horizontal axis and inclining
the revolving shaft of temples accordingly makes Paperglass something you have never seen;
the first reading glasses without typical reading-glasses problems.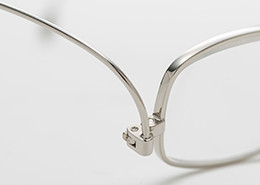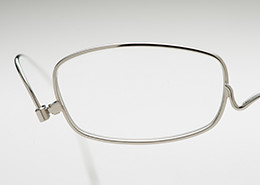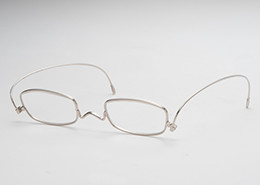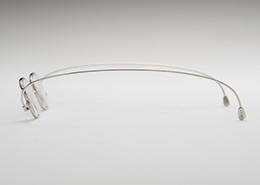 進化し続けるMade in SABAE。

To spread value and spirit of Made-in-SABAE to the world.
2015年に産地生誕110年を迎えた鯖江のメガネづくり。
人口約69,000人という小さな地方都市だけで完結し、
すべての工程においてMade in SABAEのクォリティーが活かされています。

そして今、「モノを作る」ことから「価値を創る」ことへ。
ペーパーグラスは老眼鏡の価値観を一新し、シニアライフの視力による豊かさを創るために開発されました。
そしてペーパーグラスは、進化しつづけるMade in SABAEが発信する世界へ向けたプレゼンテーションなのです。
The manufacture of Paperglass is exclusively done in SABAE, which is a local small town with population of 67,000,
but has been Japan's largest glasses district since 1905. SABAE certainly have the spirit of eyewear-manufacturing town.

Paperglass is now ready to go overseas to spread the value and spirit of Made-in-SABAE,
which is based on the 100-year heritage, to the broader world.